Bathroom Remodel Top Ideas 2021
Planning a bathroom remodel is an exciting adventure (there's also stress involved, but let's focus on the positive…). From picking out new tile, to replacing that outdated vanity-mirror combo and finding the perfect light fixtures to tie it all together — It's no wonder bathroom remodels are one of the most popular home renovation projects today.
After the whirlwind year+ of constant sanitizing (and re-sanitizing) every high-traffic surface in our homes, it only makes sense that 2021 home bathroom remodels largely focus on easy-to-clean surfaces, starting with incorporating large format wall and floor tiles.
Large format tiles are easy to clean and create far fewer grout lines to worry about cleaning than traditional sized or mosaic tiles. Cleanliness isn't the only reason why large format tiles are so popular though — Larger tile can create a sense of spaciousness and continuity in small and large bathrooms alike and are the ideal choice for today's modern consumer. 
Another trend that continues into 2021 is patterned tile, and for good reason! Patterned floor and wall tiles are an easy way to add style and character to otherwise bland spaces and can be the perfect way to draw attention to an accent wall.
Patterns can be incorporated in a variety of different ways — you can take a standard white wall tile and lay it in a non-traditional way by creating a pattern or you can select a tile with pattern.
Hexagonal tiles are one of the trending patterns this year and our Paprica series is available in both patterned hexagonal styles and field tile.The variation of incorporating patterns with the solid field tile, or creating a unique colour pattern solely with the field tile will create a statement in any bathroom.
If you're looking for softer patterns, our More series is the perfect balance of being on-trend while still giving an old-world, classic feel.
Warm & Neutral Tones
Did you know that colours can evoke emotions? It's true! It's well documented that colors like red, yellow, and orange evoke raised feelings of anger, energy, and anxiety, while warm and neutral colours like beige, gray, and white evoke feelings of cleanliness, health, serenity.
You can turn your home into your happy place by utilizing colour theory in your bathroom remodel!
Plus — neutral colours are a great way to accentuate statement pieces you want to showcase (like a gorgeous bathroom sink and faucet). Whether you choose your next bathroom tile or paint colours for the look or the feel, be sure to add warm and neutral colours to the kid's, guest, or master bathroom ideas list.
Free Standing Tubs & Walk-In Showers
If you really want to do your 2021 home bathroom renovations right, you'll ditch that shower/tub combo and opt-in for a free-standing tub and separate walk-in shower instead. After all, you deserve a space to relax and soak after a long week that isn't filled with rubber duckies and tub crayon drawings! 
Separate tubs and shower bathroom designs are among the most popular today, and we don't see that changing anytime soon. Whether you are planning a bathroom remodel for your own enjoyment or fixing up your home to sell, adding a free-standing tub and a walk-in shower is one of the best master bathroom ideas you should consider.
Sleek features that make a huge difference are line drains and shower niches. These two small add-ons will elevate your bathroom design and make a huge impact. We carry Schluter® Systems line drains in several styles, including a tileable drain for a truly seamless design.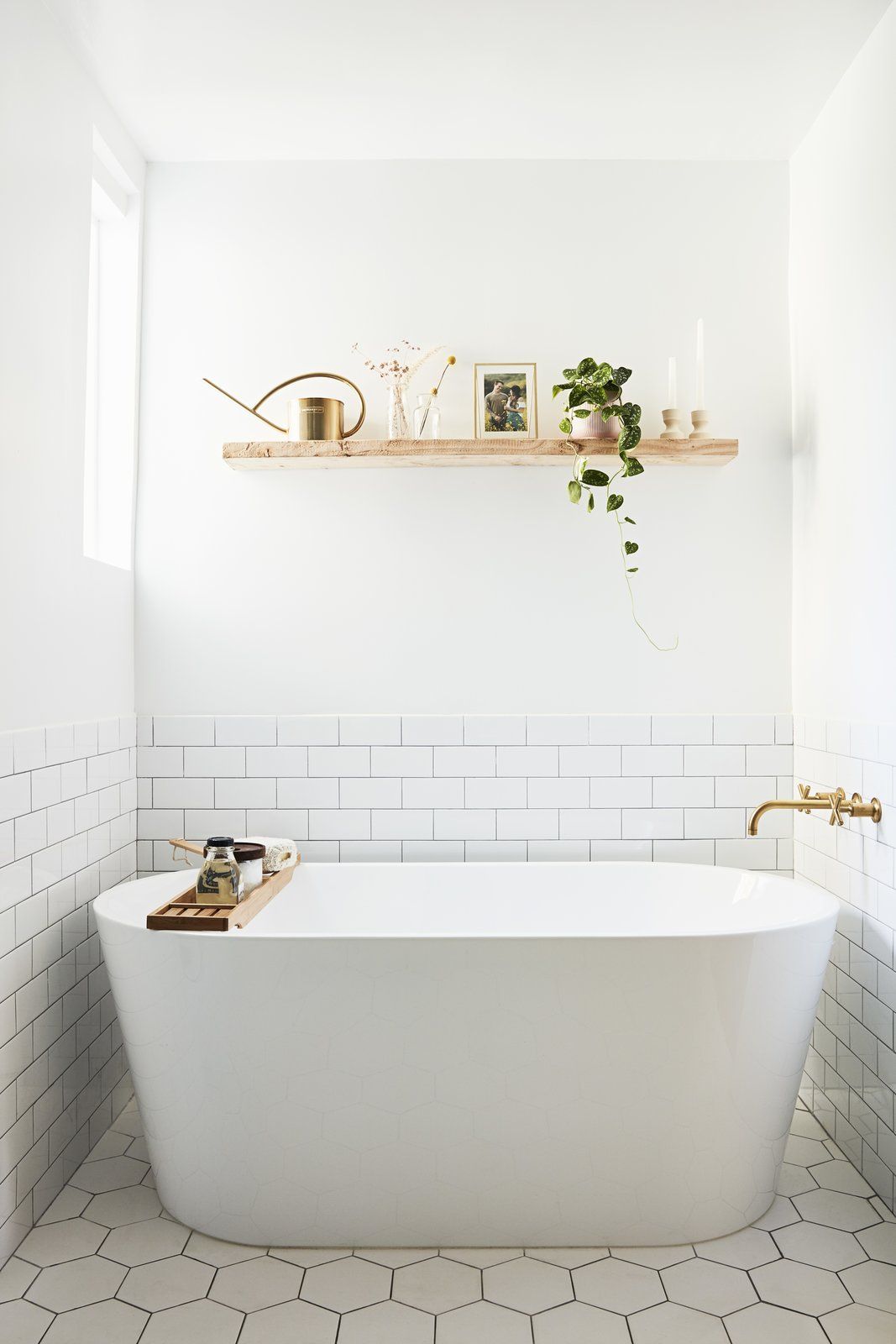 Love the idea of a separate shower and tub set up but worried about space?
Don't fret!
These days, soaking tubs come in various styles and sizes that work for even small bathroom renovation projects. Many 2021 bathroom remodels showcase both large and small free-standing tubs with gorgeous tile accent walls or floors and bathroom accessories tailored to your design aesthetic —  So you don't have to have a spacious bathroom to make this vision come to life.
Reposted with permission from Euro Tile